Watch Series Plane Crash Recreated Online Free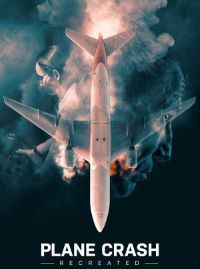 Watch TV Series Plane Crash Recreated Online at Couchtuner.
Plane Crash Recreated Plane Crash Recreated 10 x 60′ As passengers, every time we board an aeroplane, we place our trust in the pilot, airline and the aircraft manufacturer and while flying remains the safest form of travel, accidents still happen. 'Plane Crash Recreated' will explain and investigate the world's most infamous plane crashes. Using survivor stories, expert interviews and black-box data, we will experience the final harrowing moments on board these notorious flights. But could the outcome have been different? Using a team of highly skilled test pilots and our own cutting edge flight simulator, we show you the extreme pressure inside the cockpit. When faced with failure, our military, commercial, aerobatic and test-pilots will need to make split-second life-or-death decisions. How will their vastly different training affect their outcome? And with the benefit of hindsight, what would they do differently?